Cindy Ely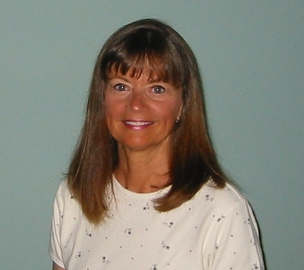 Hello. My name is Cindy Ely and I want to thank you for visiting my website,
FamilyNovels.com
. As an author and avid reader it became apparent that more and more written media tended to deal with subjects or aspects of life that many folks would not consider suitable for all ages. For those of you seeking family friendly reading material, you've come to the right place. I have two published novels available to readers.
My first novel,
Dear Mrs. Gray
, is the story of two people very much in love but separated by war. In 1942 my great uncle Warren began corresponding with his wife Violet while undergoing basic training at Camp Walters, TX. The novel is based largely on letters sent back and forth that express everything from love and concern to reflections on the war and how it affected virtually everyone they knew. Unlike many period novels about the second world war,
Dear Mrs. Gray
depicts patriotism from the home front.
The Superstitions,
is a fantasy/romance adventure story that takes place in the Superstition Mountains of central Arizona. Young adults and adults should find this a satisfying read. Even though the story is fictional,
The Superstitions
is sprinkled with themes and lessons about friendship, love, sacrifice and courage. If you're interested in a "page turner," you'll enjoy
The Superstitions
.
My latest book,
Air Traffic
, is inspired by actual radio transmissions between pilots and air traffic controllers. This science fiction novel follows the routine of four air traffic controllers during a night shift at their radar screens. The night eventually becomes anything but routine when they are faced with a terrifying crisis that threatens the human experience.
My writing experience includes screenplays, book treatments and journal articles. As I publish new work I'll update you, so please stop by from time to time. Thanks again for visiting.
---