The Superstition Mountains - Apache Junction, Arizona
---
THE SUPERSTITIONS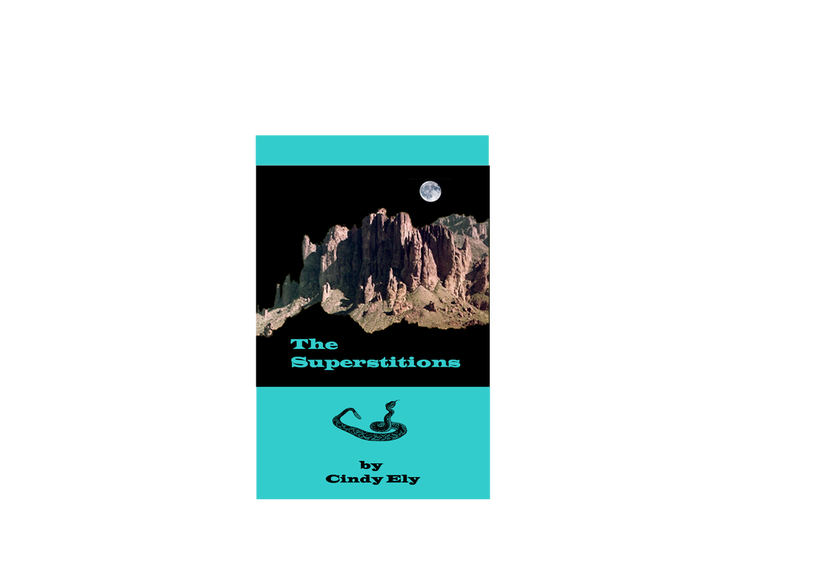 ---
Like most teenagers Arizona Palmer just wanted to fit in and be a normal 16 year old. After a night in the Sonoran desert she would be anything but normal.
Under the glow of a blue moon, while camping with her friends near the Superstition Mountains, Arizona is confronted with unforeseen danger which transforms her very existence in an unexpected yet profound way.
Eventually she is lured back to the Superstitions where myth becomes reality and a charming, but mysterious acquaintance talks of sacrifice and destiny. Arizona is drawn to this mystery man, but questions his motives. Is he her rescuer or her adversary?

---
Note from the author...... I have always been captivated by mystery/romance novels and anything to do with Native American folklore, so this book is a blend of both themes framed by my imagination.
---
The Superstitions
is available in paperback from
Amazon, Barnes and Noble
and other retail bookstores. Ebook versions are available from
Amazon
,
Barnes and Noble
and
Smashwords.com
. Click on any link below to purchase your copy.
Amazon.com
Barnesandnoble.com
Smashwords.com