Gray's Bakery - Olathe, Kansas circa 1940
---
DEAR MRS. GRAY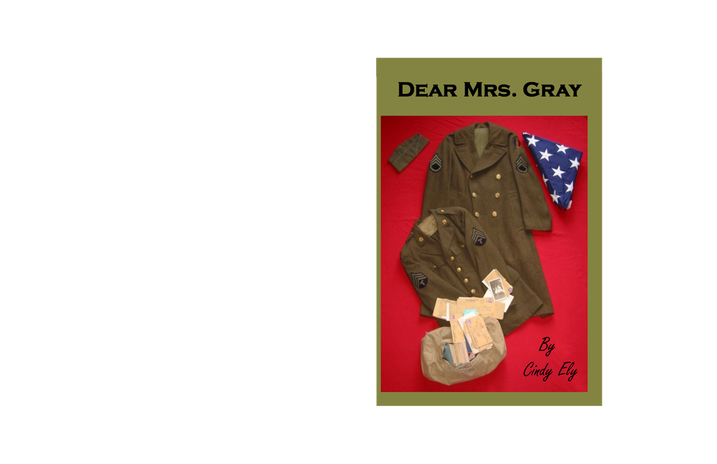 This is not just another story about overt heroism and life in the United States during World War II. Never before have the war
years been portrayed in such intimate detail by those who lived through them. Enlightening and endearing, Dear Mrs. Gray relates the
story of two ordinary people separated by war, but coping and contributing to the war effort in their own unique way.
At age 41, Warren Gray owned and operated a successful bakery. On December 7, 1941, Warren, along with millions of other Americans, was jolted by a nightmare that would change his life forever. While Warren served his country with the Army, his wife Violet dutifully managed their affairs during tough economic times at home. From Warren's brushes with fame and reflections on life at Camp Wolters, to Violet's stories of survival on the home front, their love and devotion to each other never falters.
This fictionalized version of a true story compels us to rethink our notions of what it means to be patriotic and forces the reader to
experience the sacrifices citizens of this country made for the freedom we enjoy today.
This simple, hard-working couple expressed every human emotion during those challenging years and you'll be drawn into their account with
each succeeding letter.


---
---
FOR IMMEDIATE RELEASE

Stanley, NC, October 14, 2010 - Author Cindy Ely has written a novel derived from the correspondence between her great uncle Warren and great aunt Violet Gray during World War II. Unlike many novels about World War II, the author has reported how these two individuals perceived the war effort and served their country from the home front. Warren owned and operated Gray's Bakery in Olathe, Missouri prior to entering the Army in August of 1942. In accordance with Warren's wishes, after he passed away, a duffel bag containing almost 500 letters written between 1942 and 1945 was sent to the author from his estate. After reading the letters, it became evident that Warren and wife Violet's story would be of interest to today's Americans struggling with financial hardship and the complexities of waging war overseas. The cultural similarities to current events render their story timely and relevant and will help the reader gain perspective on the difficulties of life in the U.S. during World War II. After the war, Warren became the Independence, Missouri Assistant Postmaster and came to know President and Mrs. Truman through the Postmaster at the time, Ed Hinde.


---
Dear Mrs. Gray
is available in paperback from
Amazon, Barnes and Noble
and other retail bookstores. Ebook versions are available from
Amazon
,
Barnes and Noble
and
Smashwords.com
. Click on any link below to purchase your copy.
Amazon.com
Barnesandnoble.com
Smashwords.com